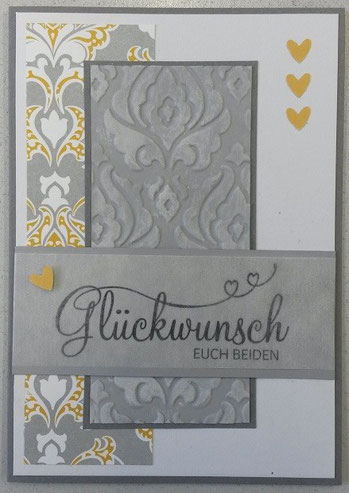 Even though I always enjoyed the Mojo-Monday layout ideas, I've never actually linked one of my own cards before. So I hope you'll enjoy this one.
It is a wedding card I made for a very dear friend of mine who got married again recently. A "White-Dress and Birdies" card did not seem appropriate for the occasion, so I tried to do an elegant one without much flowery stuff on it. The text sais: "Congratulations to both of you". I chose the (Stampin Up) color combinations Crushed curry, Smokey-Slate and Basic grey for the first card and then made another version using Pistachio Pudding instead of Crushed curry.
Of course, now I'm not sure which one to use ... what do you think?