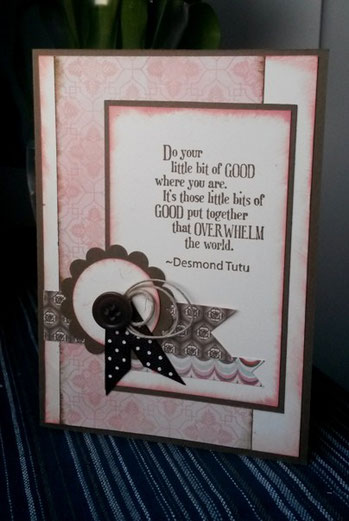 I love this weeks Mojo-Sketch! It opens up so many possibilities, it was hard to decide what to do with it.

In these cases I like to look through my left-overs box. I found a nice backround designpaper with a pale crisp cantaloupe color. I wanted a darker color to go with it and chose soft suede. Last but not least I used very vanilla as backround and distressed the edges.

The smaller pieces are also left-overs (yeah, I keep even the very small bits ;) )

The stamp set "Pursuit of Happiness" (Stampin Up) is one of my favourite. I just love the verses.  Unfortunately, most of my cards are more practical with German text, so I am always glad to find a reason to use one of the English stamps.

Some ribbon, some twine and a button completed this card.