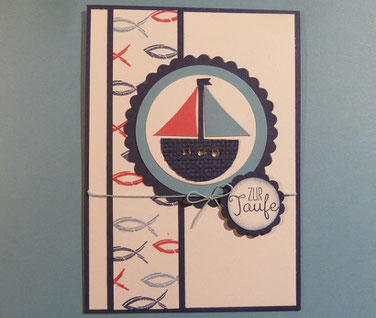 Okay, after my first card was so very similar to someone elses, I decided to do a second and go for the boat I thought about earlier. It is a christening card. This time, there was nothing I could do about lamp light pictures, I know they do not show the colours as they really are, sorry for that.
I stamped the element with the fish using the challenge colours. It's a no-name stamp I like a lot for this kind of cards.
The rest is basically punches and framelits, pretty straight forward. I added some twine because I felt something was missing.
Hope you like this card!